Több mint 25 év szakmai munka, az elmúlt kétszázötven év történelmi eseményeinek felülvizsgálata, a válságok elemzése józanságra int. Ezt a képet már több tudományos intézmény, és számos egyetem kutatómunkája is alátámasztja.
A befektetők érthetően elhanyagolható kockázat mellett magas hozamot szeretnének - a legszívesebben olyan "biztonsági ketrecet", amelyikbe a kockázatot be lehet zárni. Pontosan úgy, ahogyan a mesékben a tündérek a szörnyet bezárják. Sokat adnának azért, hogy beruházásuk kellemetlen kockázati kísérőit elkerülhessék. És ha már van ilyen óhaj, akkor bizony nem ritkán akad olyan "tündér", aki legalábbis ígéri a csodát.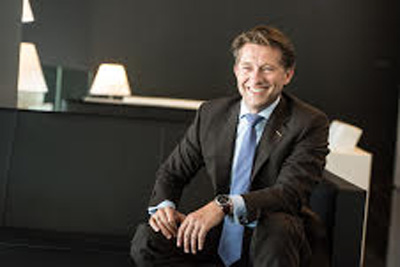 Éppen ez az a pont, ahol a pénzügyi szolgáltató - amely a kockázatkezelés modelljével ügyfelet próbál szerezni - a pszichológia módszeréhez nyúl. Azt állítja, hogykifinomult tudományos módszerekkel idejekorán fel lehet ismerni - és ki lehet védeni - a kockázatot. Azt sugallja, hogy az ilyen módszereknek köszönhetően a jelentős árfolyamesés előtt ki lehet szállni és időben - még mielőtt újra beindul a gazdasági növekedés - ismét be lehet szállni. Ezáltal a részvénypiacok értéknövekedését ki lehet használni miközben a kockázatokat kikapcsolják. Hogy mindehhez technikailag és személyi tekintetben igen nagy ráfordítás szükséges, amit busásan meg kell fizetni, az teljesen magától értetődik. Így hangzik egy sor hőn vágyott kockázatkezelési modell óvatosan és gyakran csak tudat alatt sugallt üzenete.
E modellek mindegyike drámaian csődöt mondott.
A szomorú igazság: mindez csak mese. Nincs a világon olyan modell, amely ezt a célt ténylegesen elérné. És: ez a marketing hihetetlenül sikeres, mert pontosan azt ígéri, amit minden ügyfél hallani akar. Azt, hogy a részvénypiacokon hozam érhető el említésre méltó kockázat nélkül.
Egyértelmű tudományos kutatások igazolják, hogy a nemzetközi pénzpiacokon nem lehet megjósolni a nagy kilengéseket, - és itt nem a rövidtávú fel - és le mozgásokról van szó. Erre még a legkifinomultabb kockázatkezelési modellekkel sincs lehetőség. Hogy mindezt világosan lássuk, elég egy pillantást vetni a 2007/2008-as pénzpiaci válságra és az árfolyamzuhanásra. Nem csak a magánbefektetők szenvedtek el súlyos veszteségeket. Az érintettek elsősorban a nagyobb intézmények voltak, amelyek a legkülönbözőbb (és legköltségesebb) kockázatkezelő modellekkel rendelkeztek. E modellek mindegyike drámai kudarcot vallott.
Sőt, nem kevés azoknak az elemzőknek a száma, akik egyenesen ezeket a kockázatkezelési modelleket tartják e legutóbbi nagy pénzpiaci válság kiváltó okának. És most éppen ezekkel a modellekkel boldogítanák a magánbefektetőket.
2008 után a magán - és az intézményes befektetők között egy lényeges különbség mutatkozott: a magánbefektető elbizonytalanodott és visszahúzódott a piacokról. Sokszor a bizalom hiányában elenyészőek voltak a "beszállási jelek". Az intézményi befektetőknek nem volt más választásuk, mint befektetni, mert nekik azzal a piaccal kell dolgozniuk, amely éppen van. Ez azt is jelenti, hogy ha a piac nagyon összeomlik, nekik akkor is ott kell befektetniük. Ha, mint 2009 után, a piacon emelkedés tapasztalható, akkor el lehet adni, hogy milyen jó rendszerek léteznek, hiszen egyértelműen kimutatták, hogy 2009 márciusában be lehet szállni… Rosszul hangzik kimondani, hogy csak azért vettek részt az emelkedő piacban, mert ők kénytelenek voltak befektetni, miközben a bizonytalan magán befektető akkor még nem tett semmit. A magánbefektetők ezekkel a múltbeli képekkel és nyolc év piaci emelkedés után térnek lassan vissza - nem utolsósorban az alacsony kamatok miatt - , abban a reményben, hogy a modellek most majd megvédik…
Nos, a félreértések elkerülése végett: az én tézisem nem az, hogy a kockázatkezelés haszontalan. Sőt, éppen ellenkezőleg: egy beruházás összkoncepciója keretein belül a kockázatkezelésnek nélkülözhetetlen feladata van. Csak éppen nem tudja produkálni azt, amit sok befektető elvár tőle, és amit a pénzügyi ágazat ugyancsak óvatosan sugall - vagyis, hogy képes hozamcsökkenés nélkül megvédeni a nemzetközi pénzpiacok nagy kilengéseitől.
Ha olvasóink részletesebb információt szeretnének, írjanak a a zsj@aleconsulting.at címre: János Zsolt haladéktalanul válaszol a kérdésekre. Ha pedig a téma mélyebben érdekli Önöket, látogassanak el a rendszeresen megtartott gazdasági fórumokra, ahol részletesen elbeszélgetnek a kockázatmenedzselési lehetőségekről. Meghívót az előadótól, János Zsolttól kaphatnak, a fenti email címen.