A könyvelő cég, amelynek tulajdonos cégvezetője az adótanácsadó végzettségű Feodor Rita, a rendszerváltozás óta foglalkozik könyvelési, adózási tevékenységgel.
Feodor Rita: - Ügyfeleinket igyekszünk ellátni hasznos tanácsokkal a cégeik működésével kapcsolatban, és felhívjuk a figyelmüket az öngondoskodás fontosságára, de ebben a témában a közgazdász/adószakértő kollégáimnak nincs teljes körű szaktudása - jegyzi meg a beszélgetést elindítva. Cégvezetőként azt tapasztalom, hogy a társaságok rövid távú terveiben nem elsődleges a jövőről való gondoskodás, a napi feladatok elviszik a fókuszt, még a "szakmabelieknek" is. Rendszeresen járok PFS Gazdasági Fórumokra, és örömömre szolgál, hogy a kérdéseimet feltehetem a számomra hiteles szakembernek.
A rendszerváltás előtti időszakban a különböző munkafolyamatokat különböző szakmai végzettségű emberek végezték a vállalatoknál. A főleg magánvállalkozások kialakulásával minden "papír" intézését a könyvelőktől várják el, függetlenül attól, hogy milyen szakterülethez tartozik.
Ez vonatkozik akár céges, akár magán befektetésekre, biztosításokra is. Ehhez főleg az egyéni könyvelőknek, de a könyvelő irodáknak sincs meg a szaktudása, se ideje.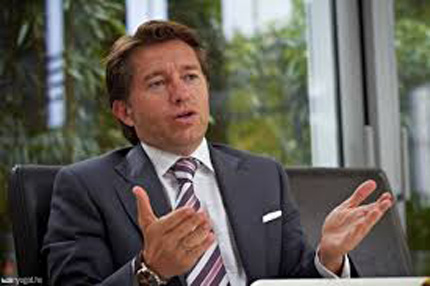 János Zsolt: Igen, ugyanilyen tapasztalatokat szereztünk a nyugat-európai országokban. A témák egyre összetettebbek, és a feladat egyre inkább meghaladja az egyéni ismereteket, legyen szó akár vállalkozóról, akár magánszemélyről. Sok probléma abból adódik, hogy a korábbi években a világ kevésbé volt komplex. Nagyon sok ügyet csak úgy mellékesen, szívességből is el lehetett intézni. Ez ma már nem lehetséges. Egyrészt részletes és naprakész szaktudásra van szükség, másrészt ez munka, és az ehhez szükséges időt már nem lehet csak úgy, szívességből nyújtani. Ára van, amit az ügyfélnek meg kell fizetnie, ha teljesítményt vár el érte.
Feodor Rita: Így év elején, a gazdasági törvények ismeretében előtérbe kerül a cégből fizethető, költségként elszámolható, esetleg a munkavállalók természetbeni juttatásaként adható befektetés, vagy biztosítás. Ezért fontos, hogy a kérdéseiket hozzáértő szaktudással rendelkező pénzügyi tanácsadóknak tegyék fel. Magam is e témakörből kérem a pénzügyi tervező tanácsait.
János Zsolt: Véleményem szerint a biztosítások előnyeinek felhasználása, az ezeken keresztül történő optimalizálás minden időszakban, és minden életkorban érdekes. Adott évi törvények ismeretében ez a téma jobban előtérbe kerül. Az egyik lehetőség valamilyen tőkeképző biztosításba történő befizetés, amelynek hozama egy bizonyos futamidő után adómentes. Emellett vannak a munkatársakat érintő kockázatokra köthető szerződések (baleset -, kockázati élet-, betegségbiztosítások), amelyeknek a díját a vállalat fizeti. Az ilyen megfontolásoknál érdemes figyelembe venni a törvényi változások lehetőségét is. Vagyis, ha módosul az adózási környezet, a megoldások akkor is legyenek helytállóak és nyújtsanak többletértéket.
Feodor Rita: Milyen személyre szabott kockázati biztosítást tudna ajánlani a cégek életét meghatározó tulajdonosok számára?
János Zsolt: Először azt érdemes tisztázni, mennyire és milyen formában fontos a tulajdonos és az ő egészsége a napi működés számára? Vannak vállalatok, amelyeknél a tulajdonos már nem játszik döntő szerepet a napi operatív tevékenységben, mert a csapata mindenben eljár. Ha a tulajdonos részvétele döntő, akkor részesedése a forgalomban kiszámítható, és ezt a részt lehet biztosítani munkaképtelenség esetére. Emellett ott vannak a klasszikus formák: a tisztán kockázati életbiztosítás, az egészségbiztosítás és a balesetbiztosítás. Ezek valamilyen kockázatokat fedeznek le, nem tartalmaznak tőkefelhalmozást, így nincs visszavásárlási értékük sem.
Feodor Rita: Milyen személyre szabott kockázati biztosítást tudna ajánlani a cégek életét meghatározó munkavállalóknak?
János Zsolt: Alapvetően ugyanazt mondhatjuk, mint a tulajdonosok esetében. A javaslat a kockázati biztosítások valamilyen formája, amelynek a díja egy bizonyos összegig költségként elszámolható a cégben. Úgy látom, hogy egyre több cég él is ezzel a lehetőséggel és köt pl. csoportos egészségbiztosítást a munkavállalók részére. Kizárólag adóoptimalizálási célból ilyen típusú biztosítást azonban nem érdemes kötni, mert annak előnyeit nem feltétlenül érzékelik a munkavállalók. A csoportos egészségbiztosítások esetében is beszélhetünk összeg- és szolgáltatás-biztosításról, azt viszont már egyedileg szükséges mérlegelni, hogy kinek melyik a megfelelőbb forma.
Feodor Rita: Az ilyen típusú biztosításoknak van lejárata? Ki a kedvezményezett? Mi az előnye? Hátránya?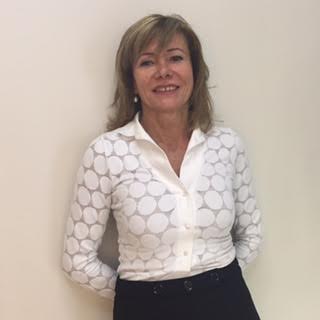 János Zsolt: Mindig érdemes hangsúlyozni, hogy tisztán kockázati biztosításokról van szó, amelyeknek a futamideje nagyon rugalmasan alakítható. Ezek a szerződések bizonyos díj ellenében meghatározott időre fedezik a kockázatot. Mindig van egy kedvezményezett: ő lehet a biztosított személy vagy pl. a biztosított személy törvényes örököse. A biztosítási szolgáltatás adómentes a kedvezményezettnek. Ami a további előnyöket illeti, döntő a nézőpont: ha valaki be akarja magát biztosítani egy kockázat ellen, akkor a biztosítás révén a kockázati fedezet az előnye. A munkavállaló számára a cég által kötött biztosítás azt az előnyt jelenti, hogy a díjat nem a saját nettó keresetéből szükséges fizetni.
Feodor Rita: A cégek tulajdonosainak fontos lenne, hogy az életszínvonaluk a nyugdíjba vonulásukat követően se csökkenjen le jelentős mértékben. Magyarországi sajátosság, hogy főleg régebben, a tulajdonosok nem a tényleges jövedelemmel voltak bejelentve a társadalombiztosításba?
János Zsolt: Köszönöm a kérdést és a megjegyzést. Biztosíthatom, hogy nem csak Magyarországon, hanem a világon mindenütt sokan voltak vagy vannak olyanok, akik tudatosan alacsony szinten tartják a kimutatott munkajövedelmüket és ezért nagyon keveset fizetnek be az állami nyugdíjkasszába. Valamikor fel kell ismernünk, hogy a felosztó-kiróvó rendszerek csak annyit tudnak kifizetni, amennyit befizetünk. Ha többet veszünk ki, akkor azt többnyire államkölcsönök formájában felvett hitelből kell finanszírozni. Ha egy vállalkozó tartani akarja a korábbi életszínvonalát, akkor ehhez magánúton is szükséges tartalékokat képeznie. Csak a "kijátszott állami nyugdíjkasszából" nemigen lesz elégséges fedezete. Véleményem szerint az egyik nagyon alulbecsült kockázat a várható élettartam növekedése. Ami alapjában véve pozitív, de ez akár még problémává is válhat, öregkorban a megfelelő anyagi háttér nélkül élni. http://szervuszausztria.hu/hirek/hir/a-makrancos-jo-pasztor-kormendrol
Feodor Rita: Van olyan biztosítás, amely 5-8 évi befizetés után "szemmel látható" nagyságú nyugdíj-kiegészítést hoz?
János Zsolt: Természetesen léteznek olyan termékek, amelyekből 5-8 év után is lehet valamekkora kifizetéshez jutni. Az összeg nagysága a termék költségszerkezetétől és az eszközalapok hozamától függ. A számítás egyszerű: befizetett tőke mínusz költségek, amit növel a befektetéseken elérhető hozam. A kockázatmentes befektetések hozama azonban jelenleg minimális, van, ahol negatív. Ez azt jelenti, hogy a felhalmozott tőke – hacsak nem vállalunk magasabb kockázatot - nem lehet jóval nagyobb, mint ami befizetésre került. Sok esetben nem is a hozam a cél, hanem egyszerűen a tőke megőrzése vagy egy rendszeres kifizetés egy korábban befektetett nagyobb összegből. A konkrét termék kiválasztása mindenképpen egyedi, személyre szabott legyen.
Feodor Rita: Ilyen biztosítást fizethet a vállalkozás az alkalmazott munkatárs számára?
János Zsolt: Egy cég nem csak kockázati, hanem megtakarítási jellegű biztosításokat is fizethet az alkalmazottai számára. A megtakarítási jellegű biztosítások után azonban a cégeknek SZJA és EHO fizetési kötelezettsége keletkezik. Az alkalmazottak azonban meghatározott futamidő után adómentesen juthatnak hozzá a megtakarításaikhoz.
(A beszélgetés második részét később adjuk közre.)