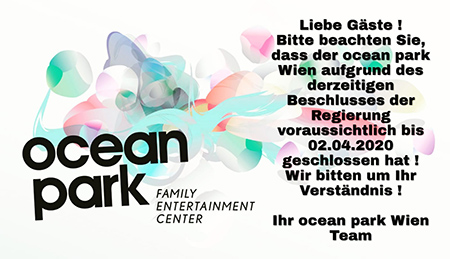 Kurzarbeit/rövidített munkaidő
Aki a törvényeket betartva küldi haza a munkavállalóit, az bejelentheti őket úgynevezett "Kurzarbeit"-re. Ezt három hónapig lehet igénybe venni és maximum 6 hónapra lehet bővíteni. Ebben az esetben a munkaidőt 10-90%-ra lehet lecsökkenteni és az állam által támogatott fizetés a következőképpen alakul:
bruttó 1.700 euró alatt a nettó bér 90%-t kapja
bruttó 2.685 euró alatt a nettó bér 85%-t kapja
bruttó 5.370 euró alatt a nettó bér 80%-t kapja
Sokan törvénytelen módon közös megegyezéses papírt (einvernehmliche Lösung) írattak alá a munkavállalóikkal. Ezáltal megszüntetik a folyamatos munkaviszonnyal járó előnyöket és nulla felelősséget vállalva küldik őket az AMS-hez (Munkaerőpiac Szolgálat) munkanélkülire.
A dolgozónak természetesen nem kötelező aláírnia ezt a dokumentumot, sőt ha nem áll kifejezetten érdekében, akkor nem is érdemes. Amennyiben nagyon erőszakoskodik a munkáltató, az AK-nál (Arbeiterkmmer) be lehet jelenteni az esetet, ők azonnal intézkednek.
Ha gazdasági okokra hivatkozva zárják be a céget, akkor is utalni kell továbbra is a fizetéseket. A következő linken minden, a járvány idejére vonatkozó munkajoggal kapcsolatos kérdésünkre megkapjuk a választ: https://jobundcorona.at/
Ha otthon marad a gyerek
A kormány rendelkezett azokról a szülőkről is, akik nem tudnak felügyeletet szerezni a 14 évesnél fiatalabb gyermekük részére. Ők elmehetnek úgynevezett "Sonderurlaub"-ra, ami három hétig tart. Otthon maradhatnak és kapják a teljes fizetésüket, melynek 33%-át az állam megtéríti a munkaadónak.
Sajnos ezt is sokan kijátsszák. Ugyanis annak ellenére, hogy bezártak az iskolák és az óvodák, kisebb csoportokat nehézségek esetén vállalnak az intézmények. Erre hivatkozva szokták a munkáltatók visszautasítani a "Sonderurlaub"-r bejelentett igényt, de megpróbálni mindenképp érdemes.
Mikor lesz vége?
Ezen rendelkezések legalább április 13-ig tartanak, de ne nagyon reménykedjünk. Ha valami csoda folytán drasztikusan csökkenne a napi új betegek száma, akkor is csak fokozatosan indulhatna újra a rendszer. A kínai példából kiindulva ez azonban egy igencsak nehéz folyamat. Miután ott enyhítették a járvány miatt bevezetett szigort, a külföldről hazaérkezők ismét bevitték az országba a kórt. Sajnos valószínű, hogy a mostani országos karantént követik majd újabbak. Ha nem is ilyen szigorú, de valamiféle szabályozásra szükség lesz, hiszen a cél feltehetőleg nem a vírus megállítása, hanem a terjedés lassítása. Így nem terhelődik túl az egészségügyi rendszer, ezáltal pedig minimalizálhatjuk a halottak számát.
Érdemes megküzdeni a munkahelyünkért, mert ezt az elnyújtott gazdasági zötykölődést és az utána következő világválságot sok vállalat, vállalkozás nem fogja kibírni. Feltehetőleg nem válogathatunk majd a munkahelyek között.